The Josep Carreras Institute will coordinate a new La Marató project on the role of the endothelium in hepatic hypertension
The TV3 La Marató Foundation is funding a project of Dr. Mariona Graupera, Group Leader of the Endothelial Pathobiology and Microenvironment group at the Josep Carreras Leukaemia Research Institute, to study from a completely new perspective the causes of porto-sinusoidal hypertension, a serious liver syndrome.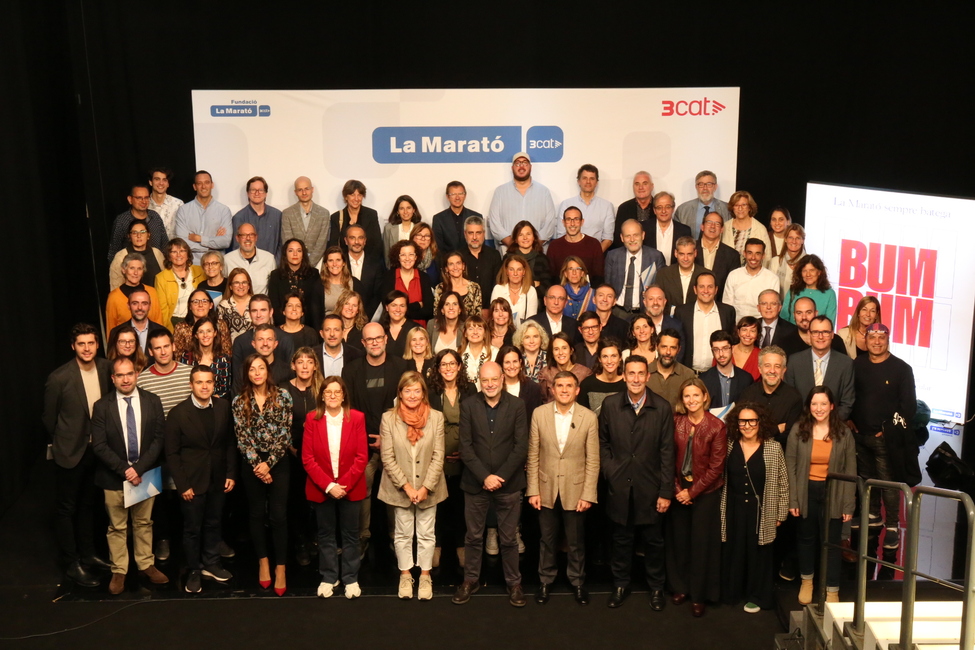 Last Wednesday, November 8, the grants of the 2022 edition of La Marató de TV3, dedicated to cardiovascular health, were announced in a ceremony at the TV3 facilities with representatives of 71 research groups, the director of La Marató Foundation, Lluís Bernabé, and 3Cat's governing councilors.
More than 11 million euros were raised in the last edition, which will enable the development of 37 high-level research projects focused on diagnosis, the development of new treatments and, in general, improving the quality of life of patients.
One of the projects that will receive support from La Marató will be led by Dr. Mariona Graupera, group leader at the Josep Carreras Leukaemia Research Institute, and will study porto-sinusoidal hypertension, a serious liver syndrome that causes liver degradation and can lead to liver failure.
The current paradigm of porto-sinusoidal hypertension is based on the assumption that hypertension occurs as a consequence of liver tissue damage caused, for example, by cirrhosis. However, Dr. Graupera's team has evidence that this syndrome could originate much earlier, due to the alteration of the endothelial cells that line the inner part of the blood vessels.
The project, in which Dr. Virginia Hernández, a researcher at the Hospital Clínic de Barcelona, will also participate, aims to find out whether the alterations in the endothelium actually precede hypertension and, if so, which mutations control this process in order to identify new therapeutic targets that can improve the treatment of the disease and offer patients a better quality of life.